SEVERED HEADS--Miscellaneous Lyrics
File collated by Dave Watson/SHLF, from the Bigot Booklet and a lyric file supplied by Tom Ellard (including a few of his comments) to Abraham Heward. Update in "Dead Eyes Opened [Remix Three]" by Bernie Maier (blurk@wr.com.au). Thanks, lads.
All songs written by Tom Ellard.

SONGS:
Halo (Stretcher UK EP)
Big Blue (is Back) (Stretcher UK EP)
New Explosions (Stretcher UK EP)
(Published by Red Flame Music/Virgin Music)

Dead Eyes Opened [Remix Three] (Dead Eyes Opened Can. EP; Stretcher Aus. LP)
Petrol [Remix Five] (Dead Eyes Opened Can. EP; Stretcher Aus. LP)
OSCar's Grind (Dead Eyes Opened Can. EP; Stretcher Aus. LP)
Mambo Fist Miasma (Dead Eyes Opened Can. EP; Stretcher Aus. LP)
Son Of ("Petrol" Aus. 7", "Twenty Deadly Diseases" Can. 12")
Blast Patter ("Gashing the Old Mae West" UK 12")
(Published by CBS Songs Australia)

Nature 10 [Bad Mood Mix] (Nettwerk Sound Sampler Can. compilaton LP)
(Published by SBK Songs)

Dead Eyes Opened 1994 [Re-opened & Radio Edit] ("Dead Eyes Opened 1994" Aus. CD EP)
(Published by Sony Music Australia)

---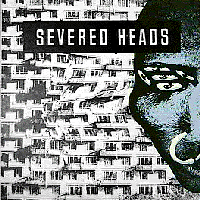 Halo
There was a lover and his lass (with a hey hey nonny nonny no)
I will love you till I die (with a hey hey nonny nonny no)
Till once there came a fighter brave (hey hey nonny nonny no)
who smote the lover to his grave (with a hey hey nonny nonny no)

CHORUS:
And as I fall
tears and glass spring to life
And as I fall
another heart beats with ash

Now I've been dead 50 years (with a hey hey nonny nonny no)
Walk with me and dry your tears (with a hey hey nonny nonny no)--CHORUS

---
Big Blue (is Back)
I walk safe in big blue arms
and sleep beneath the missile's charm
His truth burns brightly through the night
Our love will cover the globe

(Five) ways to know him and his work
(Four) parts of the heart beat for him
(Three) Freedom his only goal
(Two) hearts, only one true
(One) man at the heart of industry
(Zero) No other choice

I walk safe in big blue arms
and close my heart to those who harm
He's more than likely made mistakes
but his heart's in the right place

---
New Explosions
These burns
This head under water
This mass grave
Now, an explosive new movie

Calipers
Crutches tucked under
these useless legs
Now, an explosive new movie

This head
bent in submission
These scars
Now, an explosive new movie

---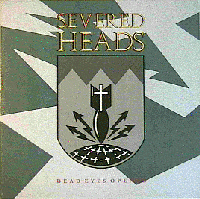 Dead Eyes Opened [Remix Three]
(Edgar Lustgarten reading from "Death on the Crumbles (1924)", from the BBC Radio show Scales of Justice (with thanks to Ivan Berg Audio (London) Ltd.):)

"Is your name Patrick Mahon? It is?"

"By strange coincidence, a thunderstorm had been brewing when Mahon, doing his grisly work at the bungalow, was dealing with the most grisly job of all--the head, the woman's head. He had severed it from the trunk, built a huge fire in the sitting room, placed her head upon it, then (I owe a debt here to Edgar Wallace, who edited the transcript of the Mahon trial), then the storm broke with a violent flash of lightning and an appalling crash of thunder. As the head of Emily Kaye lay upon the coals, the dead eyes opened, and Mahon fled out to the deserted shore. When he nerved himself to return, the fire had done its work. The head was never found..."

[At 3:53 in the Volition Stretcher version:]
"The sexy smiles, the curly hair, the coaxing bedroom eyes. The perfect suburban Don Juan. The perfect tennis club Lothario. All the cheap good looks, all the superficial charm. Girls went for Mahon, and Mahon went for girls."

[At 3:53 in the Nettwerk Dead Eyes Opened version:]
"You lost your head. And having lost your head, you left the lady's body in the bungalow. Is that right? Yes?"
"Do you mean you wanted to go on having connection with her?"*
[*Actually said before the previous comment and spliced into a necrophiliac context by Tom Ellard.]

---
Petrol [Remix Five]
Million dollar pig junior
You're my Bangladesh
I'm crazy dynamite
I'm the cactus man
I drive a Lambourghini
I stop for petrol

You mangle my pig junior
There's tornadoes in Spain
I'm alone tonight
I'm the cactus man
I drive a Lambourghini
I stop for petrol

Mangle my pig junior
Mangle my pig junior
So far away
So far away...

---
OSCar's Grind
Harry's eyes--waterfall--
smoulder burn with pain (something kinda nice)
Harry's love--his heart--
patters down like rain (something kinda warm)

If you had a stethoscope
you could hear her name (something kinda close)

CHORUS:
In the dark of the evening
In the dark of the evening
OSCar's grind and wounds that never heal

Harry's hands--his strength--
tumbles in the sheets (something kinda warm)
Harry's arse--his life--
crumbles in the sun (something kinda soft)

If you were an astronaut
you could touch her toes (something kinda fine)--CHORUS

---
Mambo Fist Miasma
Wings on fire
Wheeling on houses
Touching lips
Holding hands
Sleeping in sheets of flame
Leaving carbon calling cards
Wings on fire
In dreaming last night
I took to flight
Spread my hands
Surging in forests
Floating in hair
I fell through the air
to the circle of hands

The circle of hands
and the crowds below
Let me stroke the skin
Let me warm the heart

---
Son Of
1--I've got a load
a load inside of me
2--I've got a line of white
faster than misery
3--I'm far from home
and I'm lonely

(3,1,1,3)

4--I've got a line of work
that takes a few lives
5--The heart is back in town
Make this punch a punch for me

(1,1,3,4,1,1)

6--Eve's soul burns in hell
Eve's soul burns in hell...

"Written before going on tour (1986). Strangely enough, about a travelling boxer."

---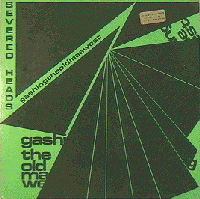 Blast Patter
Prayer burns bury me
Grey snow underfoot
This way to sunrise
It's from the north today
Blast patter all over town
It's from the north today

"Something out of the book On the Beach."

---
Nature 10
Hold me now or ever hold your peace
In sickness and in health, there's a wealth in staying true
Who's the water to your fire?
Who's the earth to your air?
How can you be without some symmetry?
Hold me now or ever hold your peace
When the honeymoon is over
it takes more than a friend to make it to the end

"Nature 10 is the form you fill in when declaring equipment being brought back into the country. There were a few brain cells missing, among other things."

---
Dead Eyes Opened 1994 [Re-opened and Radio Edit versions]
Parts that are in the Re-opened version only are in italics.
(Edgar Lustgarten reading from "Death on the Crumbles (1924)", from the BBC Radio show Scales of Justice (with thanks to Ivan Berg Audio (London) Ltd.):)

"I won't go into details--I prefer to spare you that--on how Mahon dismembered the dead woman; it's too horrible. So horrible, that when Bernard Spillsbury examined the residual shambles in the bungalow, he said it was more gruesome than anything even he had ever seen. That's from a great pathologist with unique experience. It constitutes a warning not to be ignored."

"'Did you desire the death of Miss Kaye?'
'Never. Never, never.'
You might almost think those words were a signal to the elements. No sooner are they spoken than there's a violent flash of lightning and an appalling crash of thunder. A storm has been brewing over [Lewis?] all afternoon. To break at this particular moment is remarkable. And no less remarkable is the accused's reaction. Quite a lot of people are on edge in thunderstorms, but rarely to the same extent as Mahon. Mahon now--his mouth twitches, his hands tremble, he shrinks back in the box as a man might do under gunfire. There is a possibile explanation that the jury did not know that Mahon doesn't give. It never came out at the trial."

"By strange coincidence, a thunderstorm had been brewing when Mahon, doing his grisly work at the bungalow, was dealing with the most grisly job of all--the head, the woman's head. He had severed it from the trunk, built a huge fire in the sitting room, placed her head upon it, then (I owe a debt here to Edgar Wallace, who edited the transcript of the Mahon trial), then the storm broke with a violent flash of lightning and an appalling crash of thunder. As the head of Emily Kaye lay upon the coals, the dead eyes opened, and Mahon fled out to the deserted shore. When he nerved himself to return, the fire had done its work."

"The dead eyes opened."

---
Return to the Severed Heads Liberation Front Page.
Return to Watson's WorldWideWasteofTime Page: Music and Anime.