SILLY LOVE SONGS: The Video Girl Ai CD Guide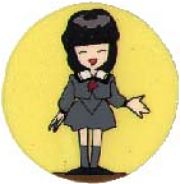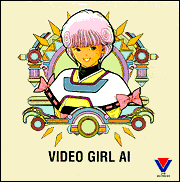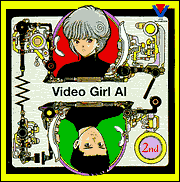 Original Soundtrack | 2nd--Image Soundtrack--~Memories~
Click on the CD cover or title to see the information about that particular disc.
Also featured:
Video Girl Ai Comic-Series (AKA the manga CD)
Noriko Sakai--"Karui Kimochi no Julia"/"Ureshi Namida" single
Nav Katze--"Frozen Flower"/"Message" single
Na-Gu-Sa-Me-Te-A-Ge-Ru--Present from Ai Amano EP
Special Selection CD (from R2 DVD Complete Box)


Compiled/edited/designed/neglected/rediscovered by Dave Watson of (and for) the Ai-chan Project.
This would not have been possible without the valuable help of the following good people: the Video Girl Ai Mailing List; Andrew J. Currie; Bruce Vo; Takeuchi Shouichi; Steve Dumas; Kelvin Goh of the Video Girl Ai Manga and Anime Resources (and Noel Herradura for hosting it now); and Jim Zubkavich of the Masakazu Katsura Shrine. Special thanks to the anonymous person (who shall remain that way) who helped me with original translations.

Many thanks to the people who have either posted these on their webpages or E-mailed them to me (especially the people on the VGAi Mailing List), and, lest we forget, the people who did the original translations in the first place. If you did any translation work that's not credited here, please E-mail me (include proof) and I'll add your name.

All images are ©Katsura Masakazu and all lyrics and other music information are ©Katsura Masakazu/Shuiesha, Inc. The point of this non-profit guide is not to detract from the creators'/production companies'/licensees' work or royalties, but to help further fans' appreciation of the Video Girl Ai OVAs in general and the music from them in particular.

While the American releases of the soundtrack CDs are now out of print due to JVC/JNA dropping out of the anime soundtrack business, ADV Films and The Right Stuf have started a music label dedicated to anime soundtracks called Animetrax. Among other titles, they have released the Akira Symphonic Soundtrack, Macross Plus OSTs 1 and 2 and Macross 2 OST--all titles previously released by JVC. This means a strong possibility that they will re-release the VGAi soundtracks as well. If they (or anybody else) ever officially announce the re-release of the VGAi discs, I'll let you know here as well. In the meanwhile, please don't buy the versions released by the Taiwan labels Son May or Ever Anime (no matter how cheap you find them), as these are basically pirated versions and no one involved in their making gets any royalties from them. If you can't wait, you can try searching for the original Japanese releases among the mail-order shops listed in the Anime Web Turnpike (European mirror). CD Japan is one highly-recommended online store for imported Japanese CDs.

Note that I am trying to list all the Japanese names within as family name-first (at least for this page dB) ), but I might have slipped a few times doing this. If I have, feel free to E-mail me corrections and I'll work them in as soon as possible (and thank you on the page).

---
Return to Watson's WorldWideWasteofTime Page: Music and Anime.